The "ears" must be cut off the LT1 spindles (obviously) and the caliper mounting bracket bolts to the spindle using the rear two hub bolts. The bracket is machined from solid steel and is truly a work of art.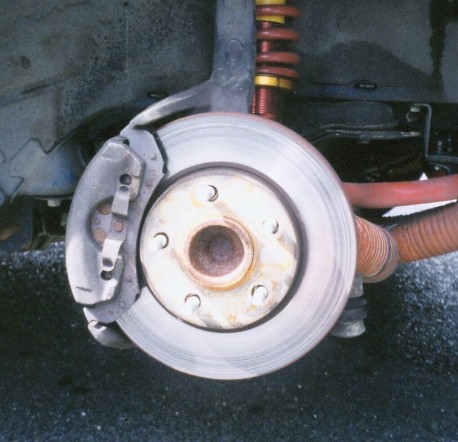 Stock.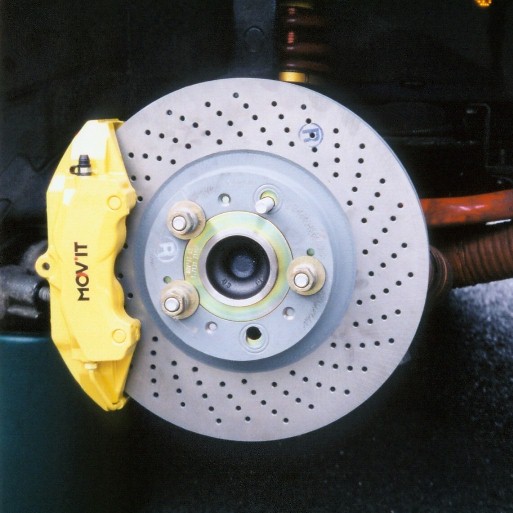 Much better!
The rotors have a huge swept area compared with most other 13" rotors and the giant pads (76.5 cm2 area each) use every bit of it.
I'm using stock Porsche street pads on the street and at the track. On the street they don't squeal, they don't dust much and generally are very nice to live with.
On the track, they provide all the stopping power I need, don't fade at all, the pedal stays firm and it looks like the rotors and pads will last a very long time (unlike the stock components).